Overview
In a developing country like India, inclusive growth is of paramount importance. State Governments put in their best efforts for the inclusive growth of the people, and could greatly benefit from additional support from the private sector through CSR (Corporate Social Responsibility) for an even greater impact.
Corporates are aware of the importance of CSR in the present scenario but are not always aware of the right kind of CSR activities or even the locations or focus areas where their efforts can yield the greatest positive impact in the lives of the people.
NGOs and other implementing agencies also work within the limits of their geography, associations with corporates and area of expertise.
CSL has pioneered a tri-stage collaborative CSR model called SAJHEDARI which bridges the gap between the stakeholders – government, corporate and implementing agencies, by bringing them together on a common platform.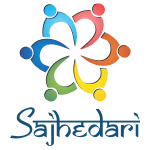 The tri-stage model of Sajhedari